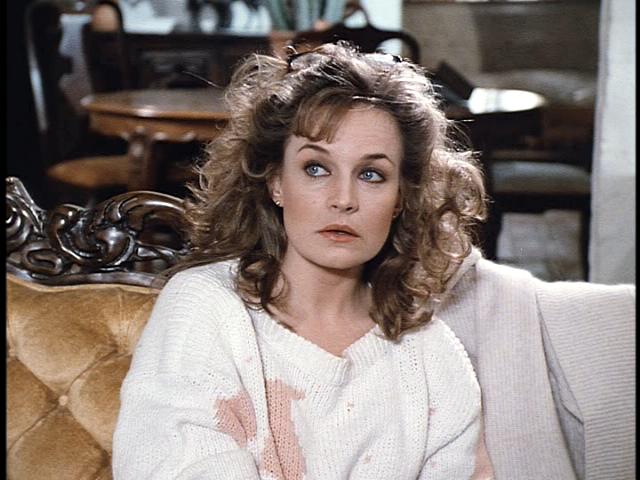 Hollywood is tough on female actresses. As they get older, it typically gets harder and harder for them to find TV or movie roles—much less meaningful ones. If all you have to offer is a pretty face or a shapely figure, then you won't last for long in that world. That's why I'm pleased to see that Ms. Austin continues to get roles, even if she's never been a big Hollywood name.
The images here are from the 1986 TV movie, Assassin. This movie isn't a good way to illustrate my point, as it was filmed only two years after her Night Court appearances. However, based on her IMDB entry, she seems to have been acting more-or-less continuously since her early days, and that's a pleasure to know.
And doggone it, that megawatt smile sure doesn't hurt!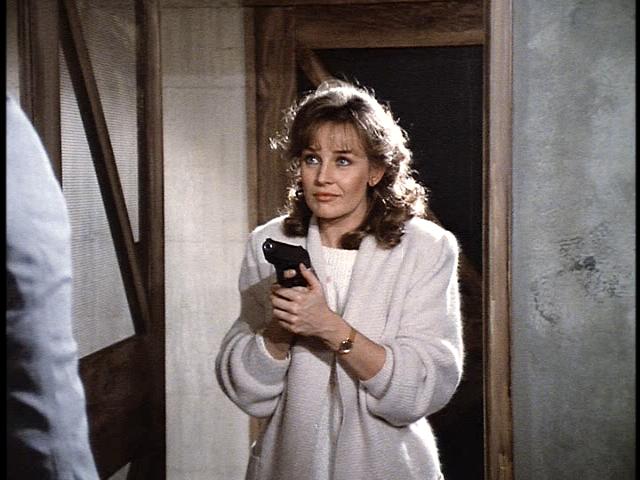 Assassin wasn't a great flick; in fact, it was a typically cheesy 1980s sci-fi schlock. The story centered around a maddeningly human-like android gone wild, and Karen was the chief female protagonist. She was a good choice insofar as the story called for an attractive woman who wasn't one of these unrealistic Hollywood glamour gals, and Ms. Austin did a fine job in that role.
Page One | Page Two | Page Three | Page Five | Page Six | Page Seven | Page Eight | Page Nine