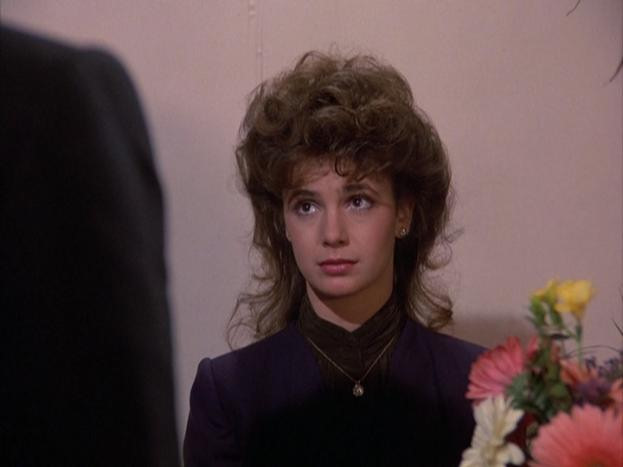 Ms. McCaslin also made an appearance in an episode of Blue Thunder, the shorter-lived and lesser known of the two shows from the mid-80s about high-tech crimefighting helicopters and their crews. Airwolf lasted only two paltry years, but Blue Thunder only made it through one season and was decidedly less popular. Still, I kinda liked it.
Incidentally, the Blue Thunder crew included a young Dana Carvey, well before he finally gained fame and national attention through his successful stint on Saturday Night Live.
BTW, does anyone else find Maylo's hairstyle to be distracting in these pics? She wore a simple, almost minimalist hairstyle in her A-Team appearance. On Blue Thunder though, she wore a much more elaborate coiffure, and I don't think that it suited her very well. Sometimes, the simplest adornments do the best job of bringing out someone's beauty.

Page One | Page Two | Page Three | Page Four | Page Five | Page Six | Page Seven | Page Nine