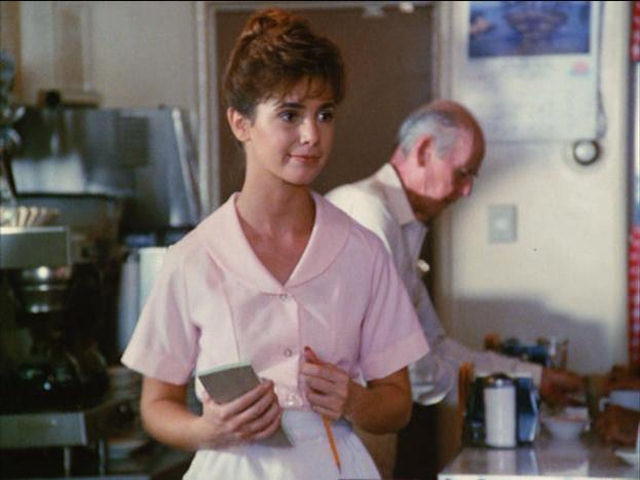 She also appeared in a first season episode of Hunter . She played Lainie, a waitress who was beaten nearly to death by... well, that would be telling.
Her role was significant, but she didn't get a whole lot of camera time in this ep. That's because she spent much of the episode recuperating from her savage beating.
She certainly wasn't cast for her looks in this episode... not because she was lacking in pulchritude, though. Rather, it's because in every scene in which she appeared, her hair was either tied up in a bun or she was made up to look all black and blue. Mind you, she still looked very good with her hair tied up, but it certainly did detract from her feminine charms.

Page One | Page Two | Page Three | Page Four | Page Five | Page Six | Page Eight | Page Nine