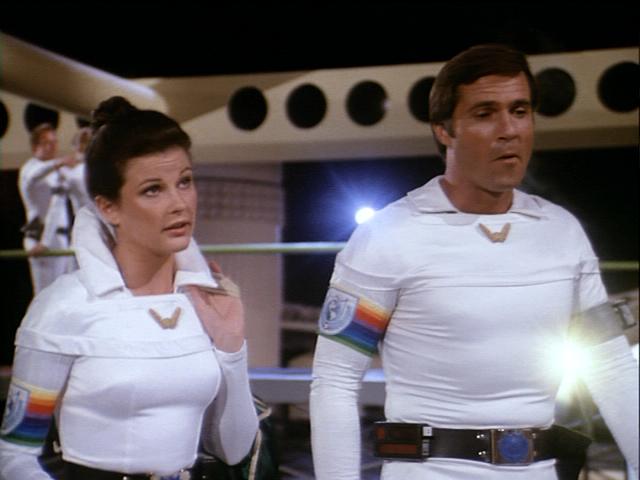 So Juanin Clay was, in my opinion, the more attractive of the two lovely ladies. She was also a better physical fit for the role, even though Ms. Gray was better suited for those famous skintight jumpsuits. What a shame that Juanin never got to play this classic role.
That's not the only shame. Juanin died in 1995, at the young age of 46. IMDB says that she died of some heart ailment. She appeared quite fit when Buck Rogers came around, so this is a bit of a surprise.
Juanin had a respectable career, even though it wasn't as stellar as Gray's. She continued to act until 1986 or so. Unfortunately, most of her movies and TV appearances garnered little attention. The only one of note was her role in War Games, of which I'll be commenting later.
I wonder how she felt about that. It's sometimes sad to think about what might have been, especially since she did have talent—and plenty of looks to spare.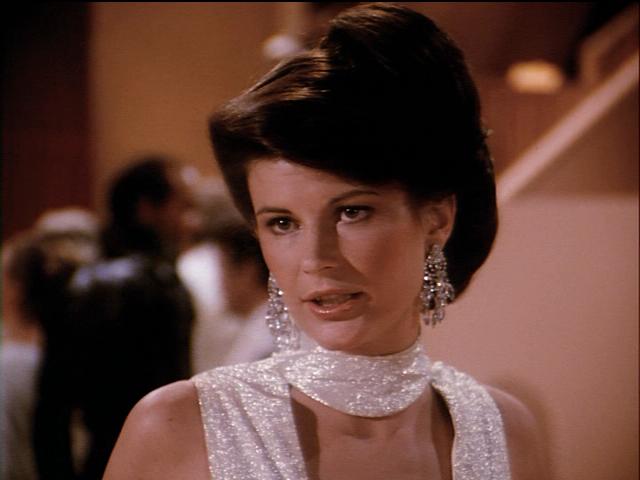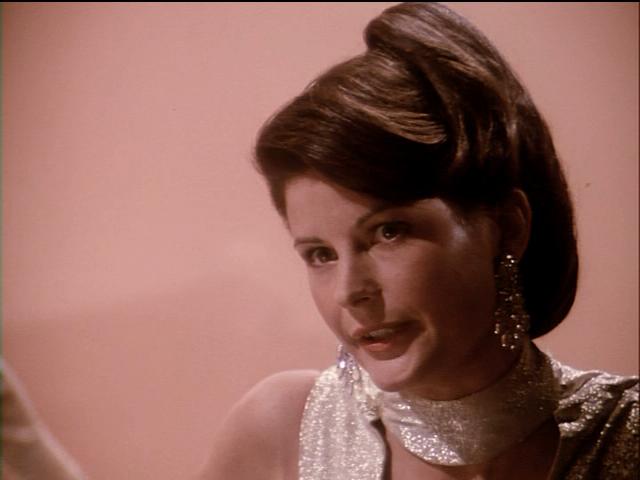 By the way, I just have to comment on the hairstyles on this page. Note how her hair was tied up into a severe bun. They frequently did the same thing with Wilma, when she was wearing her flight suit. Was this realistic? Maybe so, but doggone it, this also detracted from their appeal. Given that the producers clearly wanted to capitalize on the physical appeal of the Deering and Landers characters, it's almost unfortunate that the actors had to wrap their hair up that way— especially in light of Juanin's lovely black locks.
Besides, that doesn't explain the tied-up hair in the other two photos here. Maybe some find that more attractive, but I think it's a crying shame.